EcoKids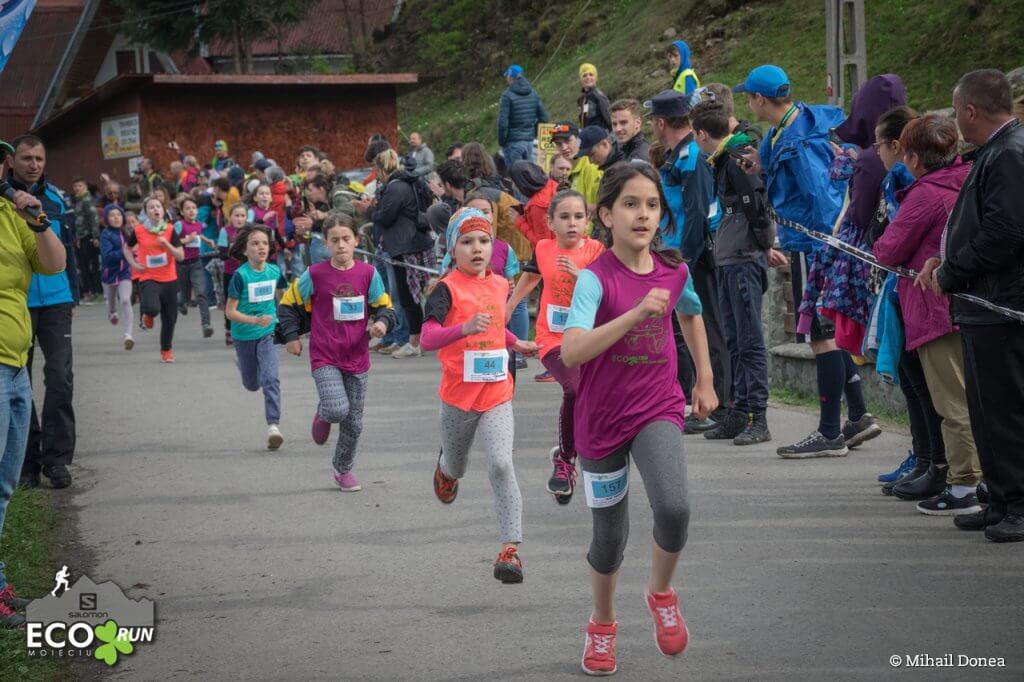 EcoKids is the children race, and children between 3-17 years are invited to participate.
The registration of the participants at the EcoKids race will be done on site on 8-9 May 2020. The registration will be done with the consent of parents or of the legal attendant if registration is made by a group or school club.
The EcoKids race will take place in the center of the village Moieciu de Sus, and the children will cover different distances depending on age group.
START will be different for every age group. More details regarding the schedule will be announced soon.
The number of participants is limited to 600 children. The first 500 children enrolled receive the official EcoKids jersey. The kids will run with the jersey of the competition.
The participants of the Salomon EcoRun Moieciu event, parents and teachers are invited to encourage the children.
The age groups are as following:
1. Children 3-4 years, will run aprox. 200m on asphalt road
2. Children 5-6 years, will run aprox. 200m on asphalt road
3. Children 7-9 years, will run aprox. 300m on asphalt road
4. Children 10-13 years, will run 1000m on mixed ground; asphalt/ path; the tour surrounds the church of Moieciu de Sus
5. Children 14-17 years, will run 1600m, 80m D + on mixed ground; asphalt/ path; the tout surrounds the communications pillar.
The first 3 places will be awarded for each age group, both boys and girls.